Jazz accordionist, Frédéric Viale has a sense of swing and melody.
His music is the fruit of multiple influences and a great musical culture.
Biography

---
Frédéric Viale is 42. At the age of eight, he was initiated into the world of music by Mr Lucien Galliano (Richard Galliano's father). He studied the repertoires of Murena, Viseur, Colombo and Baselli and participated in national and international contests. As a teenager, he discovered jazz thanks to Django Reinhardt, Stéphane Grappelli, Charlie Parker and Miles Davis. It was at this time that he also fell in love with the bandoneon which he plays in different groups.
---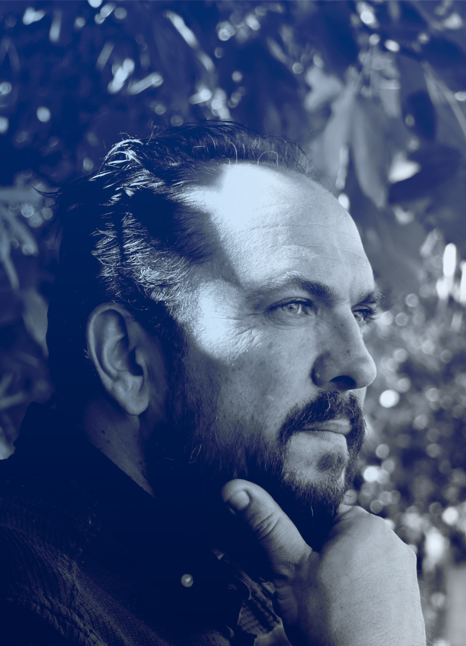 Projects

---
Modern troubadour, in complete freedom.

Melodic duet with the pianist Philippe Villa.

Special moment with saxophonist E. Cisi.

In trio, quartet or quintet.

Tribute to Jo Privat and the 'jazz musette'.
---
Roccassera Quartet
The Roccassera Quartet offers an instrumental, refined music and dancing, popular and unclassifiable. She seduces and makes you travel from the Mediterranean to Latin America in all simplicity.
Paris swing
The time of a dream... The time of a journey... Of a journey through time...
PARIS SWING is a journey that begins in 1920 and that crosses all the eras.
Milap
Unique project, a journey into the deepest feelings between the sound of the bansuri flute, percussion and accordion.
Nomad project
Nomad Project quartet revisits the great standards of the master Django Reinhardt and many others.
That's just great! Aznavour, the story of a legend
Created in 2016, Great! The tribute show to Charles Aznavour takes us back to the streets of Paris at the time of "La Bohème", to tell us about the incredible career of Charles Aznavour through his great songs that are part of the universal and world-famous musical heritage.
L'envol

New Album!
With his 6th album, Frédéric Viale offers us eight new compositions and two delicious French chanson standards. On this album he reunites with bassist Natallino Neto, drummer Zaza Desiderio and guitarist Nelson Veras. He also welcomes singer Chloé Cailleton and pianist Julian Leprince-Caetano. Thanks to his experience, his musical culture and the talent of his musician friends, Frédéric now feels freer to innovate.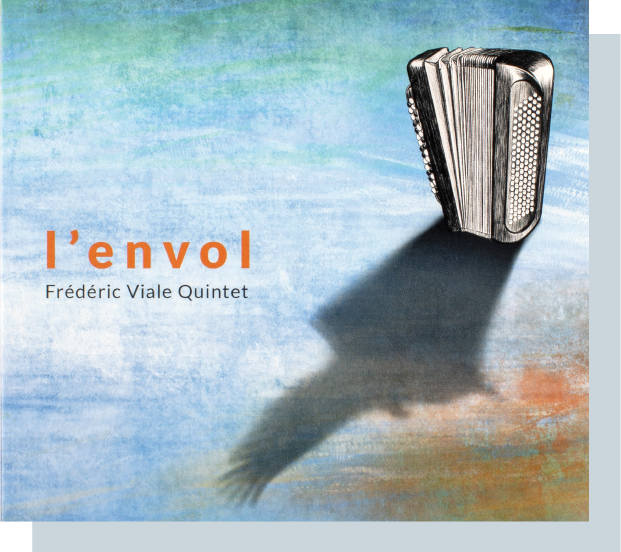 Dates

Seul en scène
Nice, France
6 December 2020
Seul en scène
Nice, France
Contact:
+33 (0)6 03 04 36 01
Location:
19 rue St François-de-Paule 0600 NICE
https://www.lartenpartage.org
Rêves bohémiens
Nice, France
19 December 2020
Rêves bohémiens
Nice, France
Contact:
+33 (0)7.69.54.08.06
Location:
22 Rue d'Angleterre, 06000 Nice
http://caveromagnan.free.fr/index.html
More information
to know everything about our albums, receive news and be the first to be informed of concert dates.
Frédéric's sky, the colour of salsa y sabor, is sometimes tinged with saudade or spleen, but his music always invites to agape and dance.

Each time he plays and improvises, Frédéric Viale knows how to open up space and fire up time. Under his fingers, the "shiver box" becomes a "jazz box".

It's not easy to switch from world music, from the musette I love, to chanson, to jazz, but the conversion is successful for the talented accordionist Frédéric Viale.  

Con Frédéric, sono bastate poche parole ed una stretta di mano. Ed ecco che lo strumento per Frederic è nato. La sua musica ed il nostro artigianato sono un concerto perfetto!

Està muito bonito o seu cd, Frédéric! Parabéns pelas composições, arranjos e aos músicos! Um grande abraço! Viva a Música Universal!

I've never heard an accordion sound like that!

I like the temperament, the musical sense and the determination of this musician.